Features:
High-performance Lithium Battery LED Cordless Mining Cap Lamp
The KL6-C Cordless Cap Lamp features a compact, low-fuss click-and-go design,and offers over 20 hours of constant use.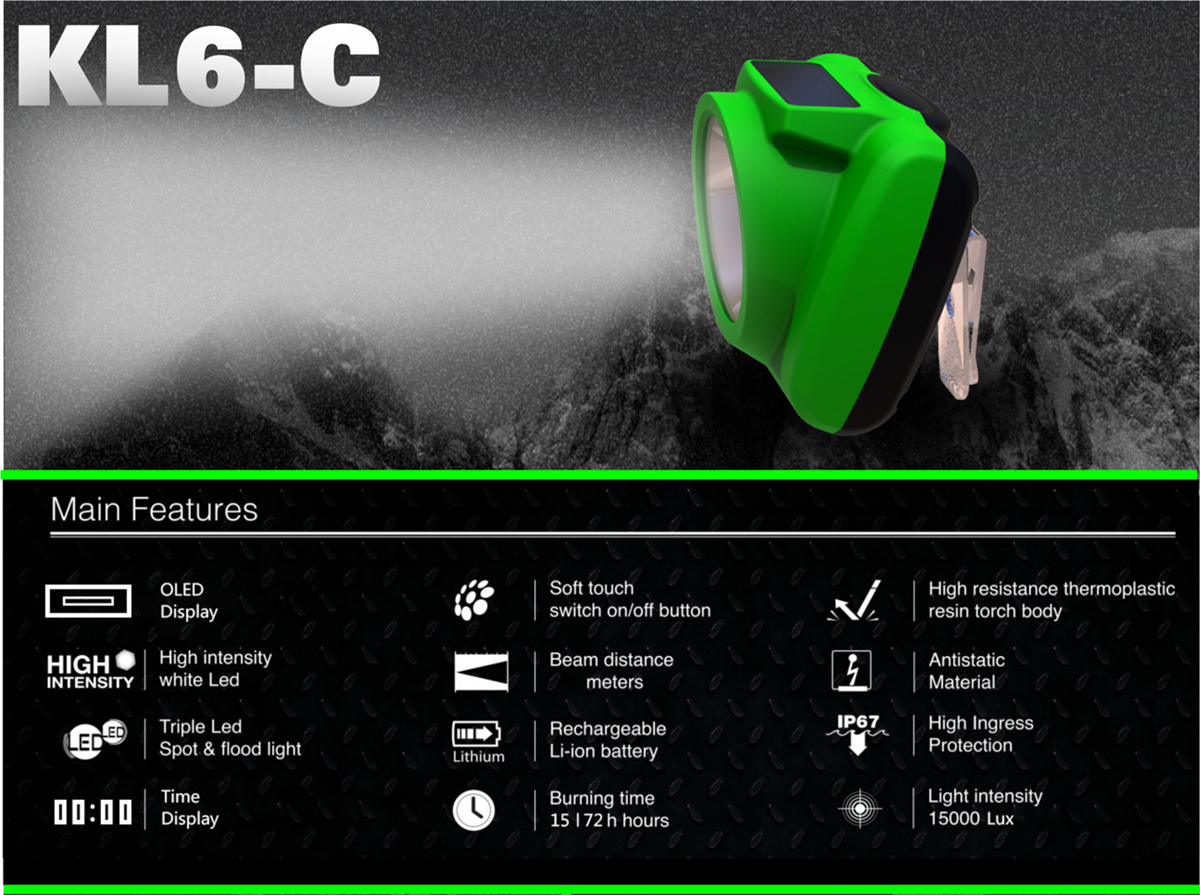 Unique to the cordless model is a back-lit display screen with battery life indication,providing clear warning when recharge is required.
* Compact design
* Long life li-ion battery
* Easy push-button operation
* Anti-static durable housing
* Water resistant (IP68)
* Electrical short circuit protection
The BRANDO cordless cap lamp is a mobile miner's safety lamp.
The device is attached to a safety helmet, designed to accommodate front mounted attachments, and its power source, battery and housing, is integreted into the cap lamp housing.
The device is primarily designed for underground mining activities and emergency services.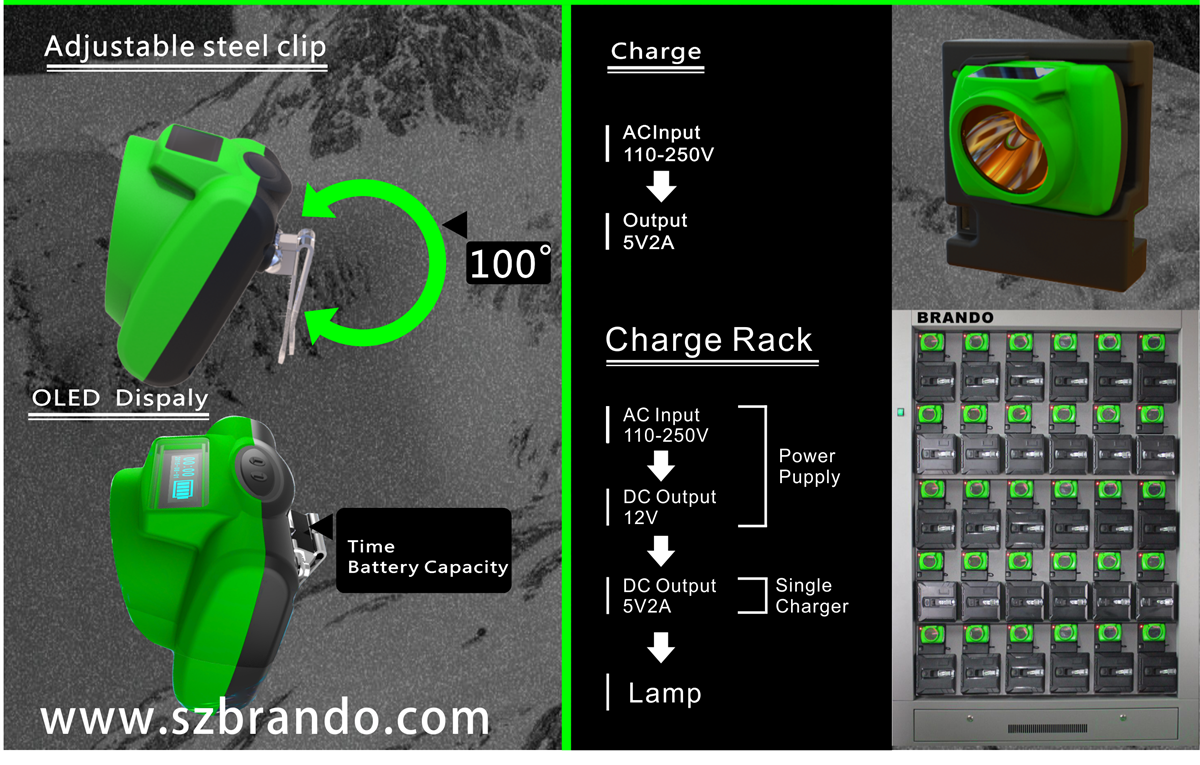 CAUTION:
This product supports life and health in an underground environment.
Inappropriate use, maintenance or tampering may affect the function of the device and
therefore compromise the product's ability to support life and protect against harm
ATTENTION:
When using the BRANDO Cordless Cap Lamp the following safety instructions must be observed:
• Device shall be operated by qualified personnel.
• Before each use, check the functionality of the device.
• Be aware of the procedures for handling electrostatically sensitive electronics, which include BRANDO cap lamps.
• This device contains electrostatically sensitive components. Do not open or repair the device without using appropriate electrostatic protection.
• Be aware of the warranty regulations.
• Do not charge in hazardous areas.
• Charge only with approved charging devices.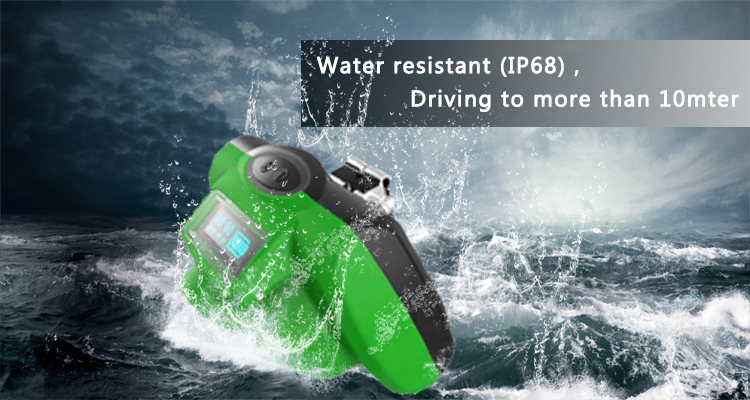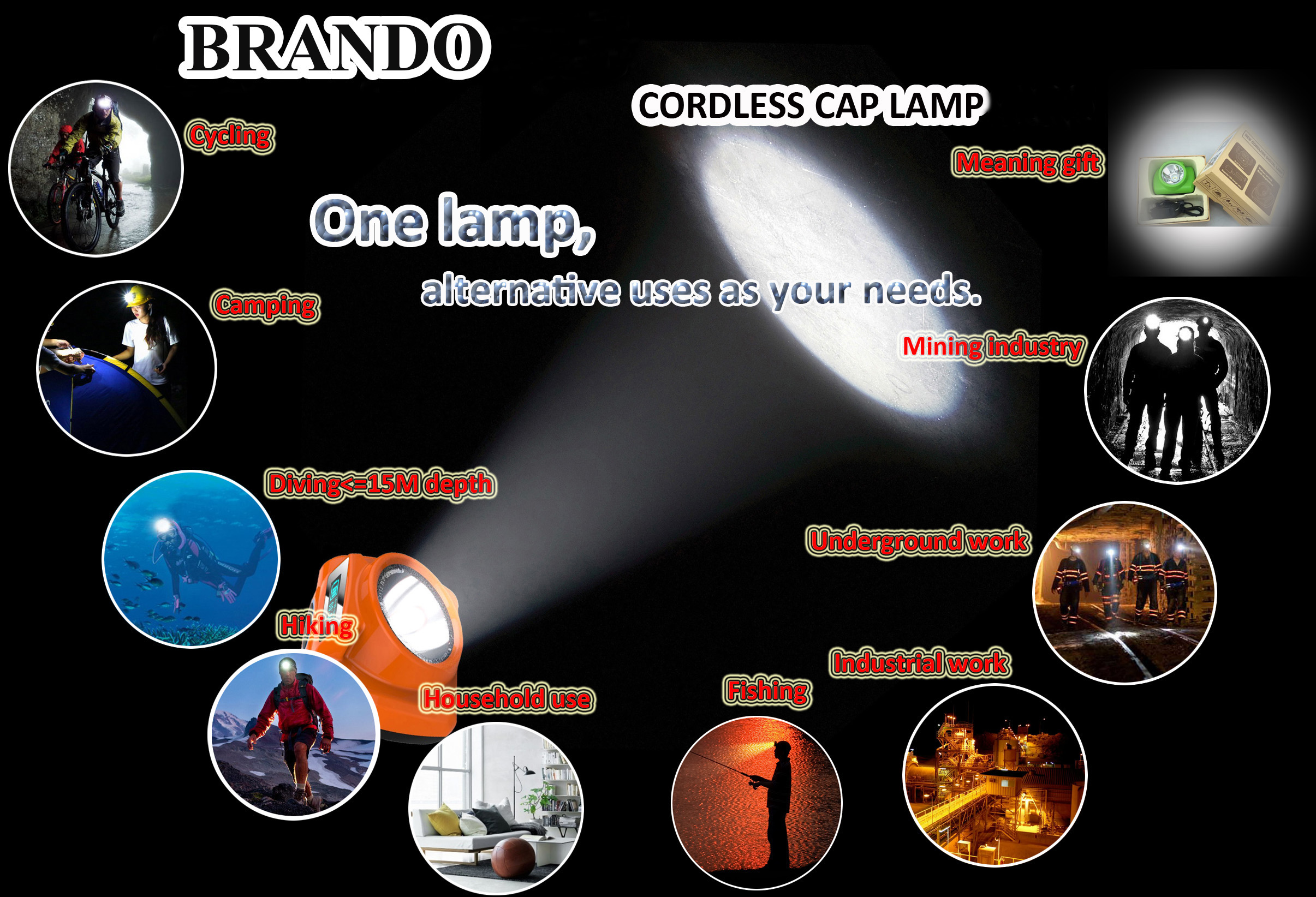 Technical parameters:
Name
KL6-C
Item
Unit

Data

Rated capacity

Ah

6.2

Nominal voltage

V

3.7

Lighting time

h

15

Rated voltage

V

4.2

Power of main light

W

4.2

Illminous of main light

Lum

4.2

Beging lighting

Lx

15000

Charging time

Hrs

4

Weight

g

205

Battery cycle

times

1300

Water-proof grade



IP68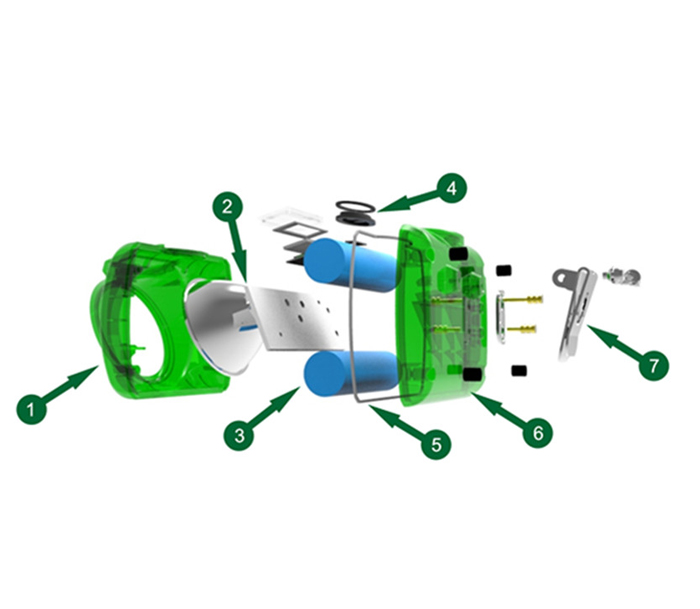 | | | | | | | |
| --- | --- | --- | --- | --- | --- | --- |
| Item | Part Number | Decription | | Item | Part Number | Decription |
| 1 | BO-SP-001 | FRONT CASE, OLED SCREEN, FPC | | 5 | BO-SP-005 | SEAL RING |
| 2 | BO-SP-002 | LED,REFLECTOR,PCB | | 6 | BO-SP-006 | BACK CASE |
| 3 | BO-SP-003 | 6.2Ah BATTERY PACK | | 7 | BO-SP-007 | CLIP, SCREW |
| 4 | BO-SP-004 | BUTTON SWITCH | | | | |