Features:
Turning ON/OFF & Modes
1. Push ON/OFF Button once > Mode 1- High beam.
2. Push ON/OFF Button again > Mode 2 - Low beam.
3. Push ON/OFF Button a third time > Mode 3 - OFF.
4, Long Push ON/OFF Button > Mode 4 - SOS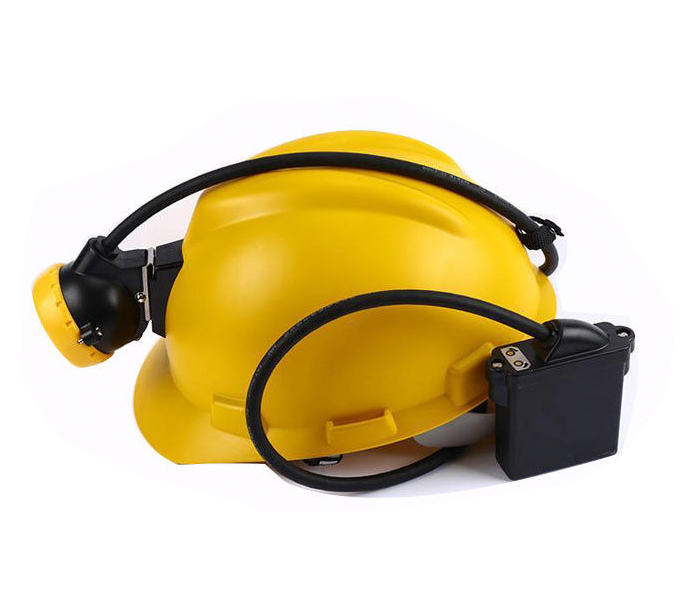 1. Characters:
1) High power LED light source, extra long lifetime (50000 hours)
2) Li-ion battery, compact and light weight, free of maintenance
3) Intelligent charging protection: anti-overcharging, current control, short circuit protection and anti-overheating
4) With our KL5LM-C special charger,input AC90-240V,50-60HZ,output:4.2V 1000MA
5) Water proof, current shock proof, moisture proof and impact proof
2. Instructions for use
1) In the first time using lamps,please use our special charger or accepted charging rack to charging lamps firstly.when the lamps are under charging,charger indicated light is RED COLOR,when the charger indicated light turned GREEN COLOR,it mean that charger have finished to charging.
2) To use the cap lamp, you have to let the waistband to go through the waistband ring on battery box and tie it well. Then clip the lamp head on the cap, check the cable and turn the switch on.
3) The KL5LM-C is a LED cap lamp with two lighting modes. You can push on the switch button on lamp head to change from the main lighting source to subsidiary lighting source or to turn off the lamp.
3. Cautions
1) It is prohibited to assemble the lamp head or to replace the lighting source inside the mine.
2) Since the charger is not equipped with anti-explosion mechanism, it is prohibited to charge the lamp inside the mine.
3) Only maintenance personal can disassemble or repair the lamp and the charger.
4) It is strictly prohibited to throw the battery into fire or to heat it.
5) No shortcut the battery or to disassemble the battery.
6) Dispose used batteries suitably.
4, Charging Mode
* USB charger + AC adapter
* Single Charger
* Charger Rack
Charging with USB Charger
1. Clean device before charging.
2. Place the supplied USB connector magnetic adaptor on the top of the battery enclosure as shown.
3. Insert the other end of the USB connector into a USB power source.
4. Charging will take approximately 6 hours, except when the battery is completely discharged in which it will take approximately 12 hours.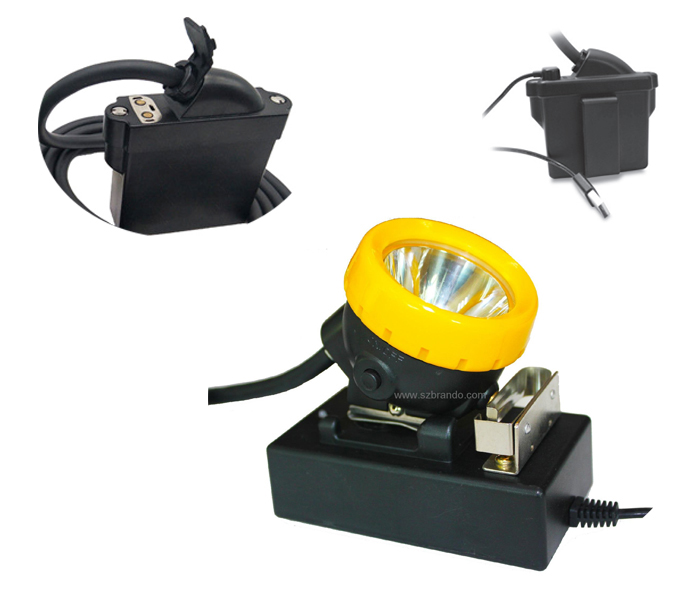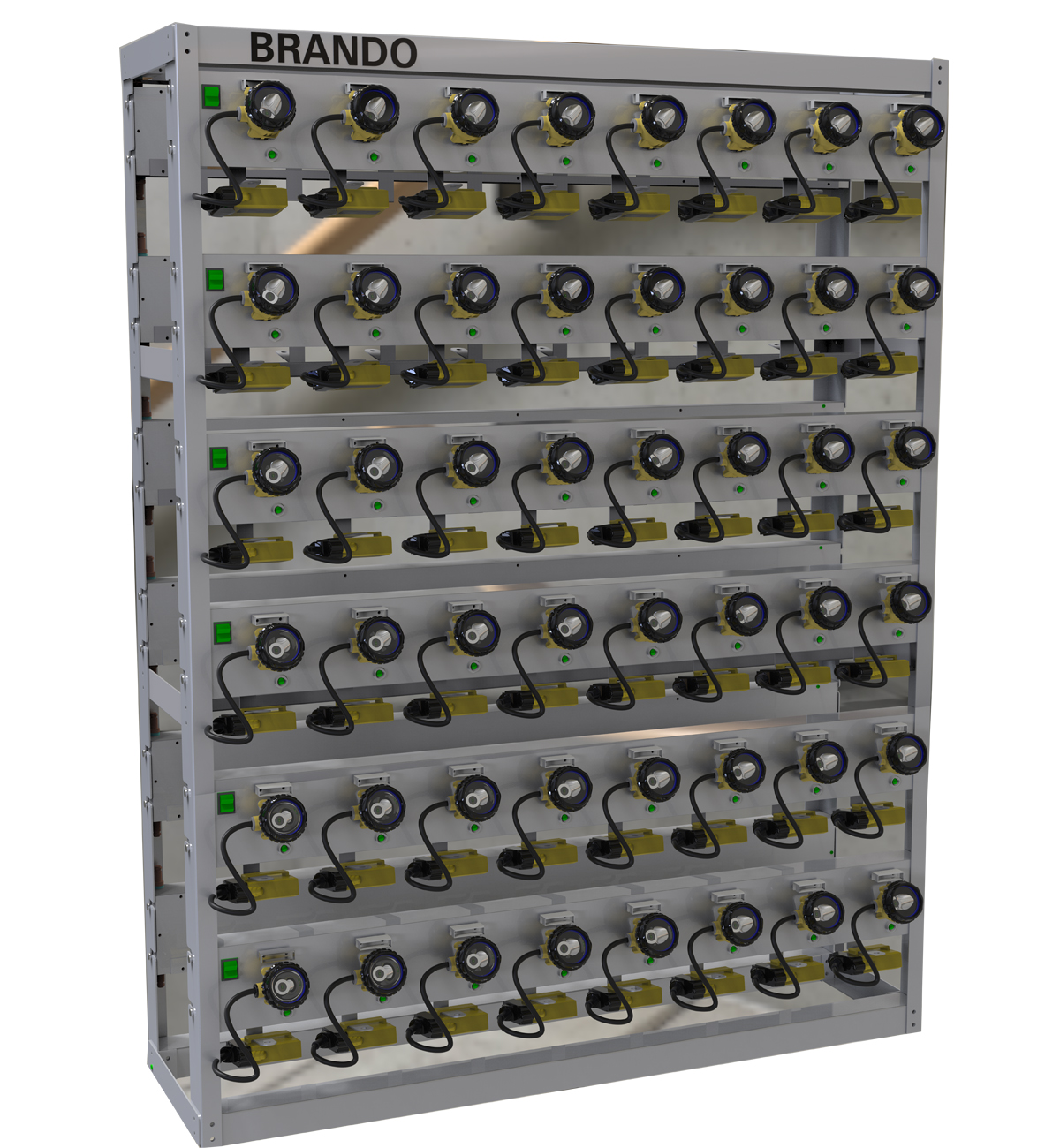 Technical parameters:
| | |
| --- | --- |
| Light source | 1pcs main light and 2pcs auxiliary lights |
| Battery capacity | 6.6Ah |
| Rated Voltage | 3.7V |
| Main light current | 350mA |
| Power of the main light | 1.05W |
| Illuminous | 146LUM |
| Brightness of the main light | 12000lux |
| Life span for main LED | 100000hours |
| Battery cycles | 1200 cycles |
| Working time | 18 hours |
| Cable length | 1.4m 0r 1.65m |
| Weight | 490g |
| Water-proof grade | IP67 |